THE PEOPLE OF THE LIE IN THE CITY: SPIRITUAL DEVELOPMENT IN ALL HALLOW'S EVE presented at Mythcon 28, Malibu, California, August 8-11, 1997.
All Hallow's Eve, although the last of Charles Williams' novels to be published happened to be the first one I read. One of the main characters is a painter, and the spiritual response to art is a major factor in the story. Since in addition to writing, I am also a visual artist, this story resonated with me very strongly.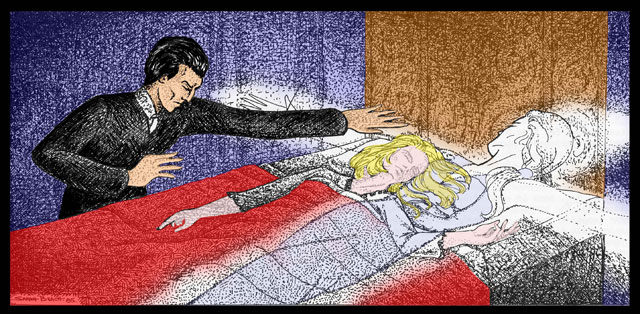 All in all, the story in All Hallow's Eve continues to keep a hold on my imagination. The situations the characters are in and the issues they have to deal with remain significant ones to me. I find Williams' storytelling to be deep and rich, always ready to be plumbed a bit more.
M. Scott Peck's discussion of spiritual development also intrigued me. He, as a psychiatrist, was of course interested the the psyches of real people. I, as a writer, found his observations on the interactions of people at different levels of spiritual development useful in the construction and interactions of fictional characters. I could see the possibilities of his observations for literary analysis, and this paper was my first use of his work for that purpose.
I eventually adapted his observations for creative purposes, and included that material in The Scribbler's Guide to the Land of Myth.