All links below are SARAH BEACH approved – organizations I belong to or have had contact with, people who are friends and whose work deserves attention. I hope my visitors will check them all out!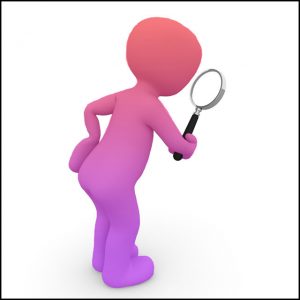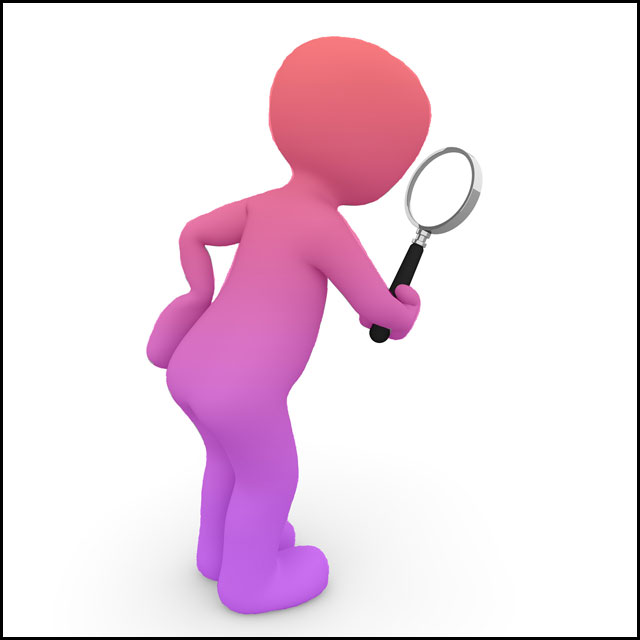 ACT ONE
A Christian program for training screenwriters & entertainment executives.
ACTORS CO-OP
An award-winning Equity acting company, composed of Christians committed to excellence.
CATHARSIS
A screenwriting program geared toward inspiring high quality storytelling, founded by Barbara Nicolosi and run with consulting partner Vicki Peterson.
COMIC ART PROFESSIONAL SOCIETY (also known as CAPS)
A professional club for those engaged in the arts of cartooning and comic book creation.
THE GREATER LOS ANGELES WRITERS SOCIETY (also known as GLAWS)
"Writers mentoring writers of all disciplines." A very active and supportive organization for writers of all sorts, with monthly general informational meetings and smaller critique groups arranged by genre focus.
HOLLYWOOD CONNECT
A central "clearing house" of information for Christians in Hollywood, with information about various fellowship groups and special programs.
JEOPARDY!
A great place to work. And a fun show to watch.
LANCER CREATIVE SERVICES
A graphic design service provided by a team that pays attention to what you want. This team puts a lot of thought into what your target audience will respond to and then labors to deliver something that will attract that audience attention. I've used their services for the design of a book cover, but they'll tackle almost any design need you bring to them.
THE MYTHOPOEIC SOCIETY
A literary society devoted to the Inklings and other fantasy & mythic writers and scholarship.
PC FIXER
When I ran into problems with my laptop, I went to these guys. And they stuck it out until the problem was solved. Along the way, I also got a refurbished modular desktop computer to replace my old tower PC, and got a wonderful machine for a bargain price. For this team, the work is personal, and the customers are NOT treated like faceless moneybags. It's one-on-one, and they're available of online or telephone support for their customers.
SAVE THE CAT!
The brain-child of Blake Snyder, screenwriter and teacher, whose engaging presentations caught on all over the place. He was a terrific guy. Since his passing, colleagues have continued the teaching methods begun in Save the Cat!
SODIUM ENTERTAINMENT
A talented independent production company, home base for my friends, Brady and Andrea Nasfell.
SPINNER RACK COMICS
The brainchild of writer Tom Stillwell, the books from Spinner Rack Comics are "old fashioned" straight-up enjoyable books to read.
THE WRITERS STORE
An institution in Los Angeles, geared toward servicing the needs of screenwriters in particular. At the physical store itself on Magnolia in Burbank, they host books signings and other events dealing with aspects of writing and/or film making. On their website, they offer more than just books on writing and film making: computer programs of all sorts for the storyteller, solid brass brads for scripts (not the brass plated soft ones found at office supply stores), and other useful tools or knick-knacks (oh, come on, surely you want a Shakespeare action figure to inspire you by your computer!).
BARBARA NICOLOSI HARRINGTON
Founding Director of the Act One program, Barbara's website shows you her professional side. And then there's her personal blog, where she lets fly with some of her personal opinions and barbs about the nature of the entertainment business, as seen by a Christian writer.
BARBARA PAUL
Mystery writer (and some science fiction thrown in), with an affection for Shakespeare and opera. With a small but literate following who hang out on her message board. And a friend.
BARBARA RANDALL KESEL
Very talented comics writer and editor, she regularly imparts her wisdom at conventions, notably in her rapid-fire "where do ideas come from?" presentation. She also represents Silpada jewelry, which offers up distinctive, attractive designs.
BEAU SMITH
The manliest of manly comic book writers, Beau has a solid bead on action storytelling. This West Virginian has worked in the comic business as an editor as well. You'll want him in your corner, as a storyteller or as a friend. He's currently riding high on the adaptation of his Wynonna Earp as a television series on SyFy.
BRANDON EASTON
One very smart and award-winning writer, who is making inroads in comics and television writing (who worked on Season Two of Agent Carter).
BRENDA ROBERTS
A writer of fiction and poetry who brings her own approach to the material.
CHUCK DIXON
A terrific comic book writer, who loves any action genre. He's also got some terrific insights on aspects of writing, posted at his website. Also, a valued friend. With a lively community that follows him on the internet.
COLEMAN LUCK
Dear friend Coleman Luck, a writer and former executive producer, has created a spot for spouting off, which he does with a lot of intelligence and challenging wit.
COLLEEN DORAN
Talented artist and writer, Colleen Doran has done a lot of illustrating other people's works (people like Neil Gaiman, for instance). She has also worked on her own space opera epic graphic novel, A Distant Soil, which is well worth reading.
CORRINA LAWSON
A fellow writer and comic book geek, Corrina and I became friends online. A former journalist, she now blogs for GeekMom and GeekDad, on top of doing her own fiction writing. Her work is sharp and smart and I enjoy it a lot.
DIANA GLYER
A leading scholar in C.S. Lewis and Inklings studies, she's a long-time friend. Brilliant and witty, she teaches at Azusa Pacific University.
DREW GERACI
Comic book inker, and artist, he's got a love of movies and other good storytelling.
ERIK BURNHAM
Writer and artist, he did the artwork from my comic script "Zeus' Box of Deceit". His sardonic sense of humor has brought us Nick Landime, reluctant adventurer (he'd rather be a bar-fly), among other creations.
GORDON PURCELL
A fine comic book and commercial artist. He did the pencil work for my comic book story "Tsalosha". A trivia buff, and good guy to know.
J. MORGAN NEAL
My friend John, a talented Texan raconteur, shines with his comic book creation Aym Geronimo, a modern-day adventuress. In 2012, John and his creative partner Todd Fox put out a regular web-strip of the adventures of Aym and her team.
JAMES A. OWEN
The works and interests of author and artist James A. Owen, creator of the independent comic book Starchild, and the Young Adult fantasy series of the Imaginarium Geographica and other works.
JENNIFER OLIVER O'CONNELL
Smart, sharp and clear in her writing, Jen takes on a lot of things. (She's also an agreeable travel companion for a road trip.)
JIM MacQUARRIE
Graphic artist and archery instructor (member of the Pasadena Roving Archers)
JULIE LOMBARD
Good friend Julie steps out with writing in various forms: novels, children's books, scripts. She's also aiming a producing claymation films, with her JCLProductionArts.
LYNN MAUDLIN
Multi-talented Lynn, singer, songwriter, artist, one of the most delightful and unexpected people I know.
MAX ADAMS
Max is a sharp and witty writer who has won the Nichols Fellowship for screenwriting. Her personal blog gives you a taste of her personality. But if you're looking for instruction in screenwriting, you can also check out her Academy of Film Writing, where she dispenses her writing wisdom in online courses.
MICHAEL O. SAJBEL
Director – and sometime writer – Michael Sajbel is a man with a vision, and works steadily at his filmmaking. His latest project, Wraith, was shot in his home territory of Wisconsin.
NORRIS ARCHER HARRINGTON
Norris is a superb photographer who can make you see the beauty he sees in the most unlikely landscapes.
ROBIN REED
A sly, smart writer who works mostly in the horror genre. She has a wicked sense of humor that sneaks into her work at times. She works across media, and can be found at Barstow Productions.
S. RAYNARD HAYNES
A writer friend (known to his friends in comics as Stacy), who was one of my early writing consulting clients. An all around good guy that I wish the very best, he is interested in comics and films and of course, other writing.
SCOTT McCULLAR
Yet another writer and artist, a co-hort from the Shooting Star Comics endeavor, my friend Scott also shares an interest in archery with me. We bonded over our mutual affection for the comic book hero, Green Arrow.
SEAN GAFFNEY
Playwright and screenwriter, wit and friend – and he shows off that wit and insight on his blog.
SEAN TAYLOR
Talented writer and creator of Fishnet Angel, Sean has also added a Blog about writing to his internet presence. Well worth checking out.
SERGIO CARIELLO
Comic book artist, with a flare for lively images. In addition to a lot of adventuresome comics, he's also artist behind the wonderful Action Bible.
STEVE LIEBER
Comic book artist, and all round good guy. His collaboration with his wife Sara Ryan has produced some delightful works. And he's fun to talk to at comic book conventions.
TRAVIS HANSON
Artist and writer Travis, who creates delightful works aimed at the younger readers. But his art will charm anyone of any age.
VICTORIA D. MORRIS
Another writer & artist talent, she has a deep empathy that makes her work touching, whether is it prose, poetry, or in the visual arts.